Classified Advertising



From the outset, the system was designed for simplicity and speed. And now with the introduction of our browser based version 6, you can now add low cost of deployment to the long list of features.


Simple to manage and powerful to use, Newzware Classified provides a global solution to maximize revenue for every transient and classified display ad placed.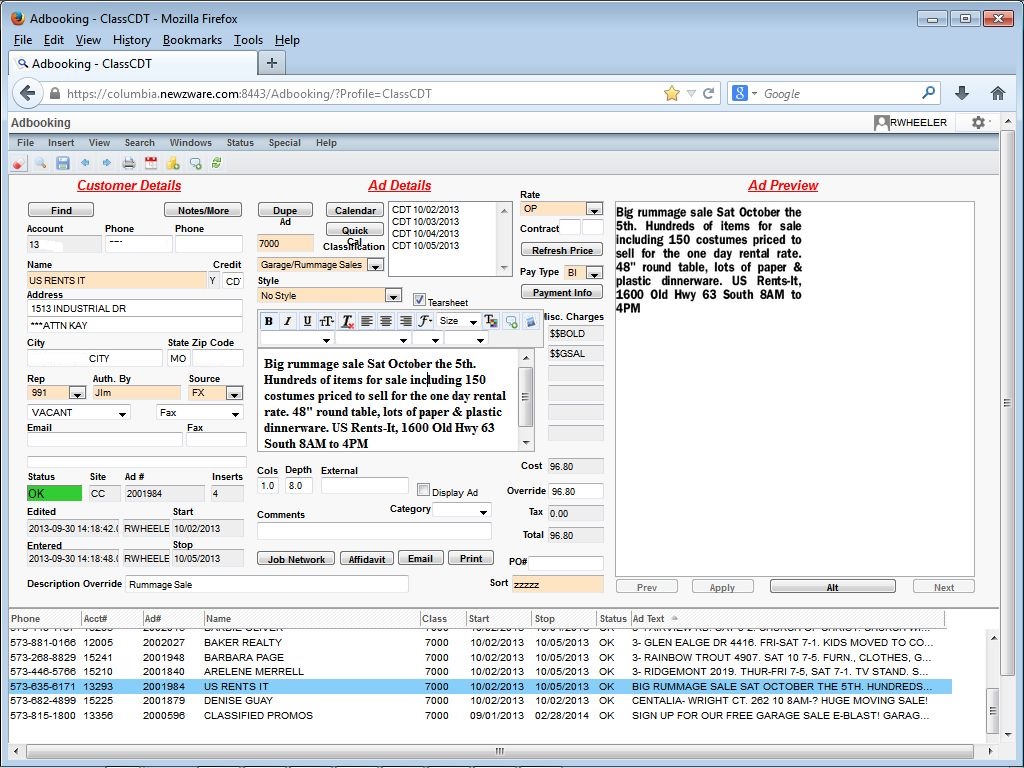 Easy-to-use tools that increase selling power, Newzware Version 6 Classified Advertising allows your customer service reps to concentrate on what they do best, selling.

Our software features an intuitive user browser interface with multiple calendar views plus drop down and auto-fill menus that make it easy for your reps to sell ads quickly and accurately.


Total Accuracy

Based on customer phone number or name entered, our software gives your customer service representative instant access to:

Multiple selling options that automatically update the price of the ad
Automatic credit check based on multiple phone numbers
User-defined logos specific to customer
Provide proofs for fax or email for immediate buy in
Previous Ads a customer has purchased
Whether the caller is a subscriber. If not, you can initiate a new subscription with a click of the mouse.


In addition to tools that support productivity and increased sales, Newzware Classified Advertising helps you save even more money by:

Eliminating the need to license a text editor we have developed our own with all the H / J functionality you can use. Classified Ad Booking shares the text engine with the Classified Pagination program for unequaled integration and stored as database elements along with customer specific logos and preferences.

When Newzware Classified Advertising is integrated with Newzware Ad production technology, your customer service reps and advertisers can quickly generate ads. When you integrate with Newzware Circulation, you'll know instantly if the advertiser you have on the line is a subscriber, paid up or a subscription opportunity. Discover more...