Circulation Management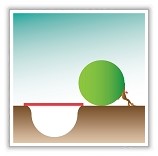 Newzware Circulation Management Software is available as part of the Newzware Business Software Suite or deployed in a collaborative scheme with third party products. This robust distribution product provides all aspects of Customer management, fulfillment, billing, reporting, and communications with an emphasis on a unified data source and financial accountability. All customer, subscriber, non-subscriber, classified and retail advertising clients can now be tracked for (EBR) existing business relationships and targeted for promotions and up sell. Discover more...

Additional attention is given to methods of data transfer. Internet, handheld, and remote station access is a standard inclusion with every Newzware installation. Internet communications, through your web page, allow customers, dealers, distributors to access account information, make payments and send/receive vital information through their web portal This transfer of information directly links to the database to eliminate errors and duplicated effort. (Discover Circulation SSM)

Knowing your customer has never been more important. Newzware provides tools to gather, maintain and associate demographic information and optionally display this information on a geographical display. This mapping tool and geo spatial information is made available and linked to our database solutions. (Discover Mapping and Demographics)

Explore this site and should you have comments or questions, please contact us. We can also supply instructional literature and arrange in-depth demonstrations for any Newzware product. Requests can be forwarded to contact@icanon.com. A reply will be sent without delay.