Distribution Management - Print & Digital

An intelligent and integrated Circulation Management system that addresses the entire circulation business cycle from data entry of subscriber information to delivering the newspaper to the Internet, retail outlets or homes.


Subscriber Management
Newzware Circulation Management Software, Version 7.0 is available as part of the Newzware Business Software Suite or deployed in a collaborative scheme with third party products. This robust distribution product provides all aspects of Customer management, authentication, fulfillment, billing, reporting, and communications with an emphasis on a unified data source and financial accountability. All customer, subscriber, non-subscriber, classified and retail advertising clients can now be tracked for (EBR) existing business relationships and selected for promotions and up sell.



The workhorse of any Circulation system is the customer service screen. Pertinent information is available for instant verification. Identify your caller as a loyal customer,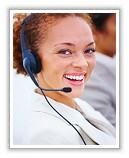 classified client, previous delivery or complaint problem, caller on vacation, subscription in grace or canceled. Messaging between dispatch and customer service provides an instant update of delayed distribution. New starts and stops can be scripted to provide best value and key on current promotions along with cross selling opportunities.

With Newzware Circulation 7.0, you and your subscribers can experience:

New intuitive and simplified screens
Powerful search and data output capabilities
Simplified Subscriber and A/R Management
On screen integration with word processing and spreadsheet applications
On screen launch of optional mapping and demographics module
User personalized report queue and event macros
Flexible intuitive report building with scheduling, distribution and output options including email
E-edition authentication module built in
ABC Zone edit controls
Simplified retail rate edit controls
Full auditing of every on screen transaction
Intuitive tax jurisdiction process with link to State
System security right down to the transaction level
Pre-authorized PIO subscriber payments (bank debit transaction)
Credit card PIO subscriber payment processing
Advertiser, Subscriber, non-subscriber, Classified customer viewed as single data source for cross-selling opportunities
Multi-edition, issue, and TMC support with individual routing and grace period configurations
Dispatch monitor for shortages and missed papers
Extensions module for ad hoc database fields without program charges - demographic repository
Marketing penetration reports
Promotion management for telemarketing and retention analysis
Globally update current PIO subscription rates
Multiple vacation packs - Hold, Suspend, NIE
Still the best customer support ever experienced!
And...believe it or not, there's more. Call us today.



Single Copy Management

Dealer and vending box management is key to newspaper efficiency. Bulk draw corrections can be entered as permanent or event driven criteria with notes to document changes for future ABC audits. Manage distribution, returns and collections with any JRE hand-held application. Separate NIE management of sponsorships and distribution provides for pre-loading school calendars and managing bulk disbursements with no effort.

Flexible E-edition access through single day pass, E-wallet and metered story access is available as individual programs or assembled as a comprehensive marketing plan by using Newzware E-pass. No revenue share or third party coordination required.

With Newzware Circulation 7.0, you and your dealers can experience:



New intuitive and simplified screens
On screen launch of optional mapping and demographics module
User personalized report queue and macros
Flexible intuitive report building with scheduling, distribution and output options including email
Multi-edition, issue, and TMC support with individual routing configurations
Bulk-draw update for distributors for given day
Distributor invoices on bundle wrappers or collated
Insert management by user-defined market zones