Financial Products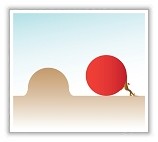 Financial Software

Newzware has always been about financial accountability which, in the newspaper business, is a huge challenge. That is why we developed a suite of financial software products that cater to the publishing industry with a complete catalog of reports to make any CFO smile.

General Ledger provides financial statements, balance sheets, P/L in various forms and conditions however today's publishing companies are not homogeneous so providing specific tables as part of a charting of accounts provides the capability of creating a custom environment for dissimilar business entities. The fact that all of this functionality is tightly integrated with all of the Newzware business system applications reduces the reliance on manual entry and streamlines the workforce. Discover more...

Accounts Payable reduces the minutiae and puts the concentration back on running the operations. Newzware Circulation takes full advantage of this integration with distributor payments and your vendors will love the timely payments. No more expensive check stock either. Discover more...

Cash Management Option - With the tightening of financial rules, many Newzware customers are reconciling their cash position on a daily basis. The Newzware Cash Management system allows all financial transactions to be filtered through a Point of Sale presence and balance out at the end of the day. We even provide actual POS equipment to facilitate the transient cash transactions that may occur. Ask the Newzware Financial team how they can assist your efforts with cash flow. Discover more...

Payroll - Compensation, taxes, deductions, etc. ... its all there but Newzware Payroll also provides a secure login for employees to review their own account transactions including YTD totals, vacation and sick leave totals, wage and benefit information, company policies and guidelines. reduce the queue outside the HR door and increase morale. Discover more...