Advertising
Powerful Advertising Solutions for Everyone

With the culmination of Newzware Version 7.0, there is a true leader in the integrated Advertising Newspaper Business Software arena. Classified and retail ads can now be taken effortlessly with full accountability and audit. Quick Order entry, accurate billing, scheduled rate changes and unlimited contract resources make Newzware the right solution for today's challenging publishing needs.

The web is in play...both for the sales rep, end user and the publisher. Classifieds can be self-serviced through your web portal and complete business integration
with your Newzware Advertising and Accounts Receivable. Ads received, can be pushed to the web for publishing and demographics from Circulation to target ads to specific customer profiles reviewing you e-edition content.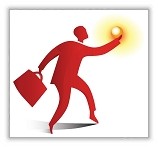 Display Advertising allows your customers access to secure advertising data and invoicing. Payments can be entered through the web and tear sheets can be confirmed right on-line. Advertising Sales agents can securely interact with the business system to access customer records, place insertion orders and produce quotes for later fulfillment. Newzware Advertising offers complete integration with Sugar CRM application.

Tight integration with powerful production tools such as Ad Tracking and Ad Layout can be offered through internal Newzware products or a list of 3rd party vendors. If you desire up to the minute status information on your advertising and editorial fulfillment for every publishing date, our Management Console provides a secure browser report viewer that is unbeatable for making timely decisions and saving money. Select the individual product links and discover the unique power of Newzware. (discover more...)